Hermes Construction Company
As a Design-Build commercial construction company, Hermes saves their clients money, frustration, and time.  Construction projects are delayed or shelved because the project was not designed to meet the specific budget. Hermes will eliminate those concerns.
HOT NEWS:
We have been selected to renovate an entertainment landmark!
We are pleased and looking forward to starting this project.
The renovated Ludlow Garage promises to be bigger and better than ever.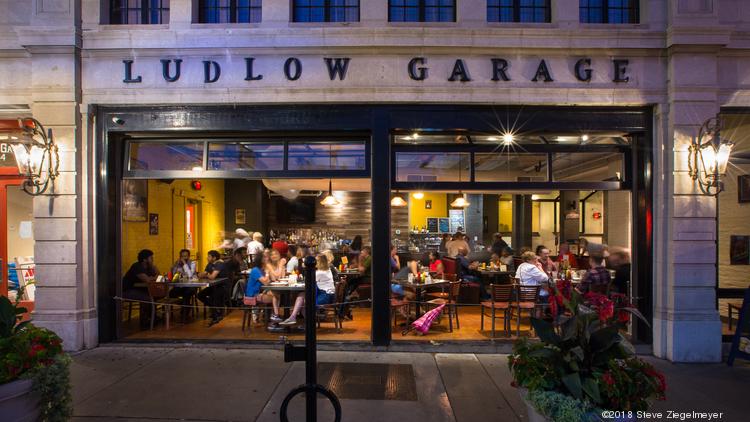 HERMES CONSTRUCTION BUILDS A WIDE VARIETY OF COMMERCIAL PROJECTS
We specialize in :                                                                                                              Our results tell the story:
Religious facilities (sanctuaries, community halls,                                                We are very proud of the fact that out clients
         gyms, multipurpose rooms, and complete buildings),                                 are pleased and invite us back for additional
Industrial projects ( including buildings, extensions,                                            projects.  Several of our clients have written                           remodeling, interior work spaces),                                                           testimonials,  which you can see here.                   Storage facilities (made to fit the surroundings,
         security settings and protections, multiple purpose storage).
Office space & tenant finish
———————————————
Professional Memberships
Hermes Construction Co. Inc. is a member of ISNetworld. ISNetworld is a global resource for connecting Hiring Clients with safe and reliable contractors. We are proud that the quality of our work meets the high standards set by ISNetworld.
We are also members of:
Northern Kentucky Home Builders Association
Kentucky Associated General Contractors
Chief Buildings – Certified Builder
Business Network International
We have an A+ rating with Better Business Bureau
———————————————————–
ERIK HERMES WAS APPOINTED BY GOVERNOR BEVIN TO THE KENTUCKY SCHOOL FACILITIES CONSTRUCTION COMMISSION (click here to see appointment) ERIK HERMES WAS JUST APPOINTED TO THE BOARD OF DIRECTORS OF GATEWAY COMMUNITY AND TECHNICAL COLLEGE
---
---